Open SkySM Secured Visa® Credit Card
No Credit Check for Approval
No Checking Account Required
Reports to All 3 Major Credit Bureaus
All Applications Considered
Quick and Easy Online Application
4 Ways to Fund Your Card
Accepted Everywhere You See the Visa Logo
Choose Your Own Credit Limit from $200 to $3,000
Annual Fee
Purchase Intro APR
Purchase Regular APR
Balance Transfer Intro APR
Balance Transfer Regular APR
$50
N/A
14.25%
N/A
14.25%
Annual Fee
Purchase Intro APR
Purchase
Regular APR
Balance
Transfer
Intro APR
Balance
Transfer
Regular APR
Click here for Additional Details
(Will launch in a new browser window)
* See the online Provider's credit card application for details about terms and conditions. Reasonable efforts are made to maintain accurate information. However all credit card information is presented without warranty. When you click on the 'Apply Now' button, you can review the credit card terms and conditions the provider's website.
| | |
| --- | --- |
| Cash Advance Rate | 14.25% |
| Cash Advance Fee | 5% |
| Late Fee | $20 |
| Balance Transfer Fee | 5% |
The following information and reviews are brought to you by Credit Karma and/or its users. Banks, issuers, and credit card companies do not endorse or guarantee, and are not responsible for this content.
Most Helpful Positive Review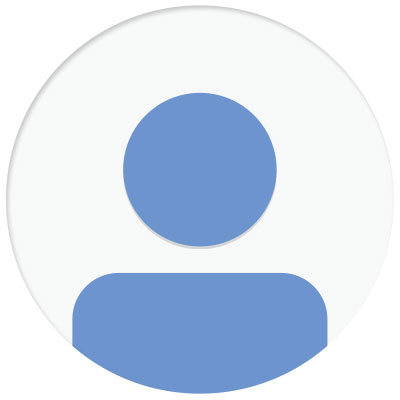 by freebie61
Helpful to

151

out of

161
I've had PSB since June 2010 and it is a great card. Yes it does have some drawbacks (never coverts to unsecured, and the timely crediting of payments) but I chose it because I wanted a much larger credit line than Orchard or Capital one was offering. I have two cards, one with $2K and the other with $1K. I went through the same frustration of having my payments credited timely even when I paid it through ezcard. My first billing was annual fee which Ipaid immediately, but the next two statements were $400+ and $1300+. which i paid in full and it took day to update my credit line, even afte rmy bank credited the payment. I called and talked to so many CSRs who gave me the spiel about other card holders, blah, blah, blah. FInally a CSR must have slipped and told me any ayment under $100 is credited immediately. (Is everyone listening) So on my next statement i did just that, I paid incremental payment througth excard at $95 at a time. It's a hastle but now when I pay my bill no matter the amount, I have access to my credit limit (MY MONEY) within 48 hours. The first 24 hours shows payment pending and by midnite the next night it shows processed and my credit limit is updated. This was very important to me because I was using the two cards to pay eveything and then would pay off the balance before my paper statements would even arrive. I think PSB is great for rebuilding credit if you can overlook the fact that you will never get any interest nor will it turn into an unsecured card. This card is for serious people who want to swiftly rebuild and still want a higher credit line than the other secured cards. I hafe a Cap One with a $500 credit limit that I alternate to buy gas and that has a automatic line increase ever so many months. My credit karma score is 644 and i just pulled a equifax that was only 1 point higher than CK was. Not moving as fast as I thought I would but that's because I have a discharged chap 13 BK from 2008, and two car payments that were not included in the BK, that I'm in a fight with Suntrust to report paid as agreed. One month it will show correct, then when I oull a report it will be right back to the way it was. Enough of me, get this card if you are serious about rebuiding and if you are making payments greater than $100 do multiple smaller payments of $95 to make your entire months payment. Just make sure it is UNDER that $100 amount.
Good luck and thanks PSB.
Freebie61
The following information and reviews are brought to you by Credit Karma and/or its users. Banks, issuers, and credit card companies do not endorse or guarantee, and are not responsible for this content.
Most Helpful Negative Review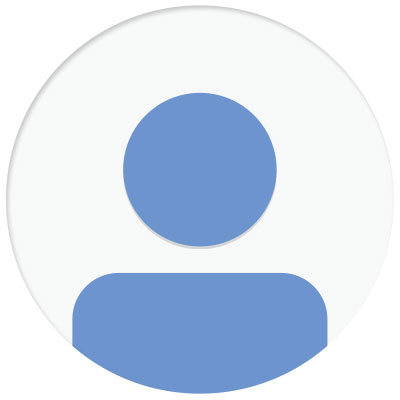 PROCEED WITH CAUTION
by Anonymous
Helpful to

327

out of

339
Yes, it's great to be able to get a secured card and rebuld your credit. Yes, the card application process went smoothly. Just be aware that it takes 6-8 biz days for your payments to be applied to your account and available for your use. This is not disclosed in the card agreement, nor is it stated when you make your payment online.
When you make your payment online the site says it will be credited to your account within 2 business days. Turns out that AFTER THAT the bank puts a 5 day hold on it, which is why you are looking at a 6-8 business day delay.. If you call the card customer service dept. they tell you this has nothing to do with the card but is a policy of the banK and therefore there is nothing they can do about it.
Now in the big scheme of things this isn't horrible. But I was counting on using this card tomorrow (the 5th biz day after making my payment) for a car rental and now have to figure out an alternative. I spoke with 2 customer service reps about the lack of disclosure on this, and their attitude basically was: too bad. They weren't very nice about it, which tells me they probably get this complaint a lot.
When you make a payment, you lose the use of that money for up to 8 business days every month while the bank uses it for free.This is the real reason this secured credit card is offered.
I might have been OK with the policy if I had known about it - which is why I am posting this review so others will not be caught by surprise.
---
Open SkySM Secured Visa® Credit Card
| Balance Transfer Intro APR | Purchase Intro APR | Regular APR |
| --- | --- | --- |
| | | |
| N/A | N/A | 14.25% |
| | | |
† These Approval Odds represent Credit Karma's estimation of how likely you are to be approved for a product based on a comparison of your profile with data about Credit Karma members who have been approved for the product in the past (if available). There is no guarantee that you will be approved by the lender or that credit will be extended to you.
‡ Average score refers to the arithmetic mean, typical low score to the 5th percentile and typical high score to the 95th percentile of, in each case, available VantageScore 3.0 credit scores provided by TransUnion of Credit Karma members who were approved for this product from October 2014 through March 2015. Average and typical approved scores are provided as guidelines only and approval is not guaranteed. You can learn more about credit card approval through our in-depth article.