Screen images simulated
Welcome to Credit Karma
Understanding your credit is the first step toward building your financial future. That's why we offer free credit scores, reports and monitoring, along with handy financial tools, to help you make sense of your credit. Start Now
Get Help With Your Credit Questions
Easy-to-Read Articles
Skip the credit jargon. Get a breakdown of complicated credit concepts in simple terms.
Community of Over 35 Million
Pose a question to our community and you may hear from someone who's been in your shoes.
Tools & Calculators
Set a goal for paying off your debt with the help of our repayment calculator. And that's just the start!
Security Is a Priority
At Credit Karma, we treat your data as if it were our own. Here's how:
Secure Connection
We use 128-bit encryption to protect the transmission of your data to our site. This helps prevent others from accessing your personal information.
Certified Privacy Policies
Our privacy policy is certified by TRUSTe. For more information on our privacy practices, check out our full
Privacy Policy
.
Build towards your financial goals
Get the Tools You Need
Our calculators, simulators and articles help you make more informed decisions.
Compare Great Offers
Credit Karma crunches the numbers to bring you offers for your credit profile.
Apply With Confidence
Our Approval Odds estimate your likelihood of approval before you apply.
Automatic Credit Alerts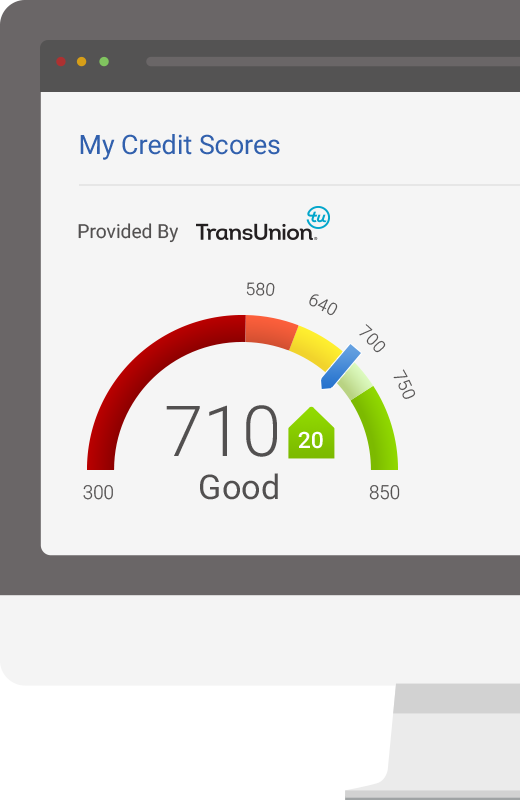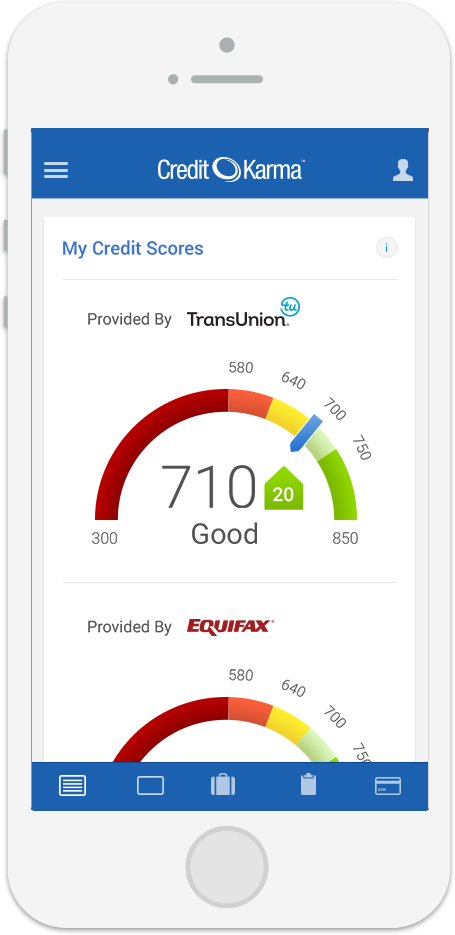 Receive free TransUnion credit monitoring.
Get email alerts when important changes occur.
Track new activity to help spot potential ID theft.
How does Credit Karma work?
Our goal is to help you understand your credit and get more out of it. Along with providing free credit scores, reports and monitoring, we offer insight into what it all means and show you product recommendations, like credit cards and loans, based on your credit profile.
Sign up with confidence
Joining Credit Karma only takes about two minutes. We're committed to securing your personal information as if it were our own. Learn more about the safeguards we use to protect your data.
Get Started Now