Fidelity® Rewards Visa Signature® Card
Get unlimited 2% cash back into an eligible Fidelity account to either spend or invest
$100 bonus offer after you spend $1,000 within the first 90 days
No category limitations
No Annual Fee
Points never expire
A variable APR of 14.49%
Balance transfer fee: 3% of each transfer amount, $5 minimum
Balance Transfer Intro APR
:
N/A
Balance Transfer Regular APR
:
14.49%*
Click here for Additional Details
(Will launch in a new browser window)
* See the online Provider's credit card application for details about terms and conditions. Reasonable efforts are made to maintain accurate information. However all credit card information is presented without warranty. When you click on the 'Apply Now' button, you can review the credit card terms and conditions on the provider's website.
| | |
| --- | --- |
| Cash Advance Rate | 24.49% |
| Cash Advance Fee | 3%, Min: $5 |
| Late Fee | Up to $37 |
| Penalty APR | N/A |
| Balance Transfer Fee | 3%, Min: $5 |
| Foreign Transaction Fee | 1% |
| Return Payment Fee | Up to $35 |
Sign-Up Bonus
Earn $100 after you spend $1,000 in 3 months.
All Purchases
2% cash back per dollar
No cap on spending
---
The following information and reviews are brought to you by Credit Karma and/or its users. Banks, issuers, and credit card companies do not endorse or guarantee, and are not responsible for this content.
Most Helpful Positive Review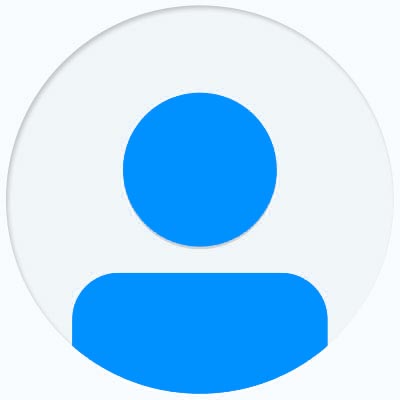 HARD process but got $5,000
by MimiRoss
Helpful to

6

out of

6
APP SPREE:Fidelity® Rewards Visa Signature® ~*Approved For $5,000*~
I have had accounts with Fidelity for almost 20+ years. I currently have a cash account, investment and trading accounts. So this card was the one I wanted the most! When I applied I got the "Will need to further review and can take up to 30 days". Instead of waiting I called the recon # to speak to a specialist directly. This one turned out to be the hardest process to get. They wanted to verify my income, identity, wanted to know why I wanted to get the card and asked me about the other recent inquiries. I was transferred multiple times and had to explain this information to each person I talked to. Each was about a 10 minute process so was almost on the phone for 45 minutes. They came to apologize multiple times despite me telling them they didnt have to. So they were very courteous but lengthy and thorough to get approved for. They actually pulled my highest credit score Transunion (794) so I can only imagine if they had pulled my lower scores. But they offer a unique bonus structure and I look forward to it helping me invest even more:

My Sign Up Bonus:
Unlimited 2% cash-back
Every net $1 spent equals rewards points
No limits on reward points and no restrictive categories
Points will not expire
Your Fidelity® Rewards Visa Signature® Card is Digital Wallet-enabled for:
Apple PayTM
Samsung Pay
AndroidTM Pay
Link to Fidelity accounts
Deposit your rewards4, 5 into one account or divide them among several. You can even use your rewards to fund a loved one's account. Choose from up to 5 eligible accounts6, including:
Brokerage account
Fidelity® Cash Management Account
Fidelity-managed 529 College Savings plan
Retirement account
See how 2% rewards can really add up
Enjoy valuable card benefits7
Freedom to earn and redeem
The Fidelity® Rewards Visa Signature® Card has no rewards point caps, expirations, or restrictive categories.
No annual fee
You won't be charged a yearly fee just for having the card2.
Enhanced transaction security
The EMV chip technology embedded in the card helps protect you from in-store fraud when you make purchases at chip-activated terminals.
Zero fraud liability8
Feel confident that you won't be held responsible for any charges you didn't authorize.
Signature travel and shopping offers
Enjoy hotel and transportation discounts, a best available rate guarantee, beverage credits, and special offers at premium retailers.
Visa Signature® Concierge9
Access 24 hour complimentary assistance with everything from booking travel to getting concert tickets for your favorite musician.
24/7 Cardmember support
Rely on a U.S.-based customer service team to be available at any time, day or night.
Worldwide acceptance
Use this card at millions of places, both in the U.S. and globally.
The following information and reviews are brought to you by Credit Karma and/or its users. Banks, issuers, and credit card companies do not endorse or guarantee, and are not responsible for this content.
Most Helpful Negative Review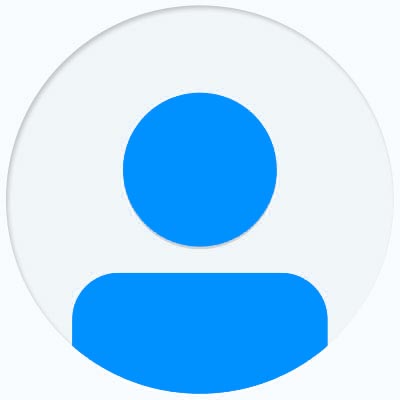 Bait and switch
by Anonymous
Fidelity is worse now that they've switched from AMEX to Visa. For the first time from any card I've ever had, I've had the pleasure of having the monthly payment hit my bank account BEFORE THE PAYMENT DATE. Yes, if you look in their fine print, they say they may pull funds up to two days before they say they will on the main page (all you normally see), so have fun paying your bank overdraft fees if, like me, you cover outbound payments as needed, when scheduled.
---
† Credit Karma looks at how your credit profile compares to other Credit Karma members who were approved for this product. Of course, there's no such thing as a sure thing, but knowing whether your Approval Odds are Very Good, Good, Fair or Poor may help you narrow down your choices.
‡ Average score refers to the arithmetic mean, typical low score to the 5th percentile and typical high score to the 95th percentile of, in each case, available VantageScore 3.0 credit scores provided by TransUnion of Credit Karma members who were approved for this product from August 2016 through January 2017. Average and typical approved scores are provided as guidelines only and approval is not guaranteed. You can learn more about credit card approval through our in-depth article.