PenFed Premium Travel Rewards American Express® Card
You must be a PenFed member to apply. Not yet a member? It's easy to join!
You may be eligible through your employment, association membership, and volunteerism, or by becoming a member of one of our nonprofit partner organizations.
Earn 5 points on airfare purchases, and 1 point on all other purchases.
Earn 20,000 bonus points when you spend $650 within the first 3 months of opening the Card account - that's worth $200 toward your next round-trip airline ticket.
Free LOUNGE CLUB™ membership which provides worldwide airport lounge access (upon spending $15,000 on the Card within a calendar year).
Ability to redeem points for a wide-range of rich rewards, including travel, brand-named merchandise, and gift cards at PenFedPremiumRewards.com.
Balance Transfer Intro APR
:
4.99%* Variable
Balance Transfer Regular APR
:
9.99%*
Click here for Additional Details
(Will launch in a new browser window)
* See the online Provider's credit card application for details about terms and conditions. Reasonable efforts are made to maintain accurate information. However all credit card information is presented without warranty. When you click on the 'Apply Now' button, you can review the credit card terms and conditions on the provider's website.
| | |
| --- | --- |
| Cash Advance Rate | See Terms* |
| Cash Advance Fee | $0 |
| Late Fee | Up to $25 |
| Penalty APR | See Terms |
| Balance Transfer Fee | 3%, Min: $10 |
| Foreign Transaction Fee | 0% |
| Return Payment Fee | See Terms |
The following information and reviews are brought to you by Credit Karma and/or its users. Banks, issuers, and credit card companies do not endorse or guarantee, and are not responsible for this content.
Most Helpful Positive Review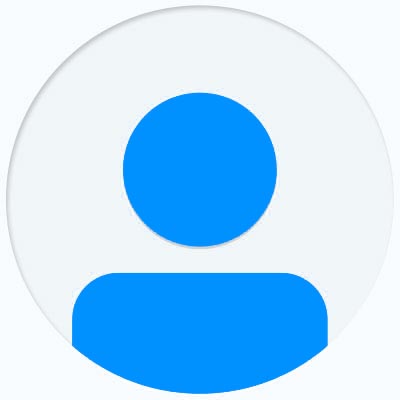 by Anonymous
Helpful to

1

out of

1
This is a good card - re-read the terms...No annual fee / 9.99%APR / 20,000 bonus points make it so. You must be a PenFed Credit Union Member, but you can qualify by being military, family of military, or - I believe that you can pay a small member fee and join also.
The following information and reviews are brought to you by Credit Karma and/or its users. Banks, issuers, and credit card companies do not endorse or guarantee, and are not responsible for this content.
Most Helpful Negative Review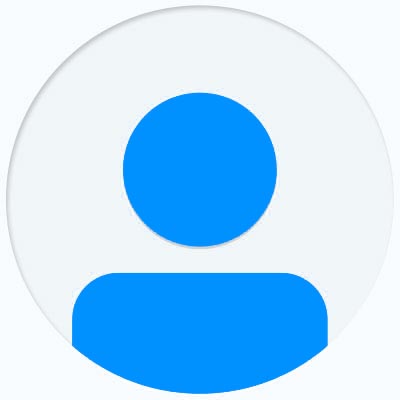 GO NAVYFCU NOT PENFED!!!!!!
by pauly2221
Helpful to

6

out of

10
For those that say don't bash Penfed if they don't approve you for a card with a 760+ fico are crazy. Of course bash them that's an issue. When you have high 700's low 800 fico and are approved with 99% of other banks and PENFED says no PENFED is being too conservative and putting a nasty ceiling to grow there company. I never look for a bank that is too conservative. The purpose of a bank is to hold my money but at the same time when I feel like taking advantage of offers I should be able to especially due to the fact that all the hard work that I have put into establishing a good to excellent credit score. I saw that you could get 5% cash back for gas all the time so I was interested in this account because I currently use my chase and discover for cash back but that cash back is not yearly. So I applied with a 760 Fico I have never been denied for a credit card I have 12 different credit cards all around 10K limits highest at 34K and only one card has a balance of 5000 on my NAVY FCU because they offered 0% for a year so I transferred my auto loan on to my credit card. The application can back instantly denied so of course I called Penfed and told them I just signed up and I wanted this card she pulled my credit history and said well your score is to low. I said I have a credit score higher the 75% of the people in America what do you mean its too low. She said we use a different score model yours might show with the credit score company as a 760 but we show it as a 680. I said I understand sometimes when I apply the score is higher or lower depending on the company I am applying through maybe by 10 15 points but not 80. She told me because you have a balance showing that is effecting you but you do have a perfect history but we don't like to see a a high balance I told her my debt to credit is less than 5% I have a balance of 5K but have available 140K She said we are very picky with lending. So then I said never mind and canceled my account. Go with NAVY FCU if you would like lending at a great bank I was working on my credit 4 years ago I had a 630 fico pretty good history no bad for about 3 years applied with chase, discover, amex all approved for around 1500 limits with a fico of 630 then I applied for NAVY FCU card approved instantly for 15K and then a 2nd card for 15K I love NAVYFCU and they have 0% balance transfer interest no fee for 1 year specials. Now my CL limit after 3 years is 38K don't have go with PENFED or USAA Bank both are not lender friendly and horrible rates. FYI for USAA insurance quoted under military discount 115 a month for all 3 of my cars. Compared to Gieco same coverage quoted 78 dollars a month under their military discount program. PENFED and USAA came go down in flames!!!!!!!!!
---
† Credit Karma looks at how your credit profile compares to other Credit Karma members who were approved for this product. Of course, there's no such thing as a sure thing, but knowing whether your Approval Odds are Very Good, Good, Fair or Poor may help you narrow down your choices.
‡ Average score refers to the arithmetic mean, typical low score to the 5th percentile and typical high score to the 95th percentile of, in each case, available VantageScore 3.0 credit scores provided by TransUnion of Credit Karma members who were approved for this product from August 2016 through January 2017. Average and typical approved scores are provided as guidelines only and approval is not guaranteed. You can learn more about credit card approval through our in-depth article.