Continental Finance Matrix Secured Card - OFFER EXPIRED
The Continental Finance Matrix Secured Card allows consumers with limited or no credit files to receive a major credit product.
With this card, you will have access to millions of merchants as well as be able to make purchases over the phone and Internet.
No application fees.
Use your card at locations everywhere Discover® is accepted.
Build positive credit by making monthly payments on time.
Free online account access 24/7
Fast and easy application process; results provided in seconds
Balance Transfer Intro APR
:
N/A
Balance Transfer Regular APR
:
N/A
Click here for Additional Details
(Will launch in a new browser window)
* See the online Provider's credit card application for details about terms and conditions. Reasonable efforts are made to maintain accurate information. However all credit card information is presented without warranty. When you click on the 'Apply Now' button, you can review the credit card terms and conditions on the provider's website.
| | |
| --- | --- |
| Cash Advance Rate | See Terms |
| Cash Advance Fee | 5%, Min: $5 |
| Late Fee | Up to $35 |
| Penalty APR | See Terms |
| Balance Transfer Fee | N/A |
| Foreign Transaction Fee | N/A |
| Return Payment Fee | See Terms |
The following information and reviews are brought to you by Credit Karma and/or its users. Banks, issuers, and credit card companies do not endorse or guarantee, and are not responsible for this content.
Most Helpful Positive Review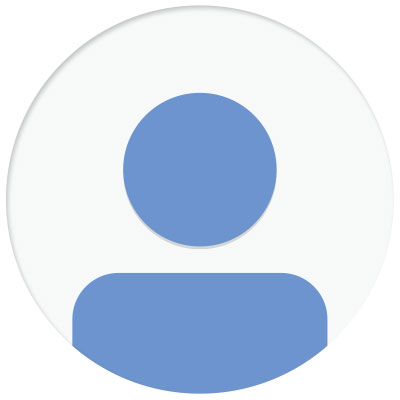 Not without Caviots
by RandomCredit
Helpful to

3

out of

3
I've had this card for nearly 9 months now, and it's a good card for rebuilding credit. I got this card by applying for their unsecured version, but being accepted for the secured version.
Everything you hear about the delay in payments posting and not being able to use this to pay at the pump are true for me. I can post a payment on the 1st, and the credit won't be available until nearly the 10th or 14th. So you'll want to make sure that you never pay money on the card that you're going to immediatly need to have access to.
I've heard mixed stories of others not being able to pay at the pump. I've never gotten it to work. Everytime I have to "see cashier", but they are able to ring me up inside. I figured this is due to the low ($300) card limit, but I've recently aquired a different card with the same limit, and I don't have the pay-at-the-pump issue with my other card.
There were also a few months where I got within 7 days of the payment being due before I made my payment. Like clockwork, customer service proactively called my cell phone and asked for a payment. You can take that as a positive or a negative feature of the card. I've never been late with a payment, and I've never paid interest on the card, as I always pay in full. I think I was annoyed at the time that they called me, but if I would have actually forgotten about the card, the reminder would have been nice to have.
The card's website is troublesome, when I first got my card it took me over a week to get successfully logged in. There were glitches in the code, where logging in would revert me back to the login page. I tried using multiple browers and multiple computers, as well as multiple connection locations. I've had that problem at other times too, or sometimes I'll be logged in but the payment screen pushed me back to the main page instead of taking my payment. It never created an issue for me, but if you wait until the last day to make a payment, this issue could mess things up. The call center is on the West Coast, so at least you can get a human late into the night if you really need to.
I guess so far I'm making this card sound horrible, but it's easy to talk about the negatives. At the end of the day, this card is a tool to rebuild credit. You've got to treat it as such. I've had a solid 9 months of on-time payment history, which is good. A $300 limit can make credit utilization seem pretty out of whack, so don't charge too much on it if possible. Even paying off a large amount quickly may not circumvent the credit utliization report, because payments take a long time to post.
Finally, keep in mind that after a year, monthly charges and another annual fee kick in. These can really make it dificult to keep the card for rebuilding purposes, because it becomes an absolute sink-hole for your hard-earned money. I haven't decided myself if I'll keep the card around after the first year or not.
The following information and reviews are brought to you by Credit Karma and/or its users. Banks, issuers, and credit card companies do not endorse or guarantee, and are not responsible for this content.
Most Helpful Negative Review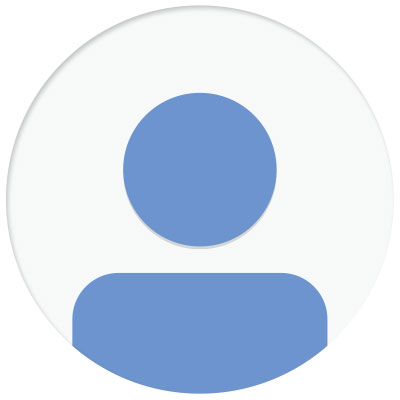 by jacquimayton1983
Helpful to

21

out of

21
I have had this card for less than a month. I understand to rebuild my credit there are certain hurdles I have to overcome, and I was happy to just have the opportunity to do so. The customer services reps are all pleasant and english speaking, however, not as informative or as trained as they should be. I paid in full, online, (including the $75 the initially charged me) which apparently they consider "a check". I did this on a Thursday. The first lady I spoke with said the funds would be credited by midnight the following Thursday. Well the following Thursday rolls around, no available credit. I call again. A different woman answers, tells me that Sunday does not count, and it would be available by midnight that night. Well today, the following Friday, no available credit. I call again. New lady. This lady says she apologies that the other representatives were incorrect, but Saturday and Sunday both did not count as business days, and my funds should be available between midnight and 7 am tonight into Saturday. I confirmed with her that Saturday did not matter for crediting funds, and to make sure someone would be there on Saturday to speak with "just in case" this information was also incorrect. I have been horribly inconvenienced by this waiting period. My bank (which I called) had cleared the funds completely to this company LAST Saturday. Had I known this would all take so long, I would have happily paid the fee over the phone by debit to have an available credit again. I have a growing family and this outrageous waiting period is holding up groceries, diapers, formula, and gas for our cars. I feel that if the representatives were more knowledgeable and could have given me the proper information, or MORE information to begin with, it could have saved us a lot of stress. From now on I will be paying their fee to have my credit become available the following day. --At least until I qualify for a credit card with more reasonable business practices. I would say that if you get this card, be prepared, and be cautious, and stay in constant communication with the representatives.
---
† Credit Karma looks at how your credit profile compares to other Credit Karma members who were approved for this product. Of course, there's no such thing as a sure thing, but knowing whether your Approval Odds are Very Good, Good, Fair or Poor may help you narrow down your choices.
‡ Average score refers to the arithmetic mean, typical low score to the 5th percentile and typical high score to the 95th percentile of, in each case, available VantageScore 3.0 credit scores provided by TransUnion of Credit Karma members who were approved for this product from March 2016 through August 2016. Average and typical approved scores are provided as guidelines only and approval is not guaranteed. You can learn more about credit card approval through our in-depth article.