What is a good credit score?
Know what factors influence a good credit score to improve areas of your own credit health. Access your free credit score at CreditKarma.com and track your credit-building progress.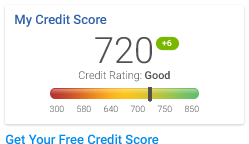 A good credit score is crucial for financial success. A credit score is a three digit number calculated from your data-rich credit report and is one factor used by lenders to determine your creditworthiness for a mortgage, loan or credit card. Your score can affect whether or not you are approved as well as what interest rate you are charged. A good credit score is generally considered to be 720 or higher. Lenders, however, can each have different standards for what they consider to be a good credit score, so it's important to keep building your score to receive the most favorable interest rates and highest rates of credit approval.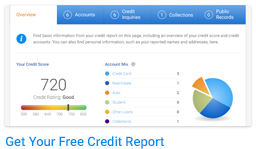 Consumers should know where their credit score stands before they apply for credit so they can build their score and better their chances for approval. Credit Karma offers members a free credit score that can be updated as often as every day, with no hidden fees and always for free.
Once you know where your credit score stands, use Credit Karma to get your free credit report and identify areas for improvement. If your credit health could use some work, consider taking time to build your credit score before applying for any new credit accounts. Improving your score first can help you save hundreds — or even thousands — of dollars in interest on a mortgage or loan.
Register for free right now to see your free credit report and check to see if you have a good credit score. Remember, there are never any hidden fees or obligations with Credit Karma.